de Victor Bratu , 24.2.2020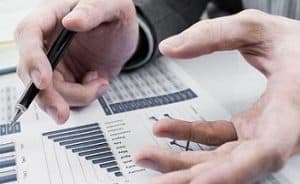 One of the major struggles regarding the next EU Multiannual Financial Framework refers to the level of cohesion funds to be allocated to member countries in the period 2021-2027.
The reason why the matter is so important for more than half of the Member States is shown by the European Commission's statistics:
In Portugal, Croatia and Lithuania, financing from cohesion funds represented two-thirds of the total public investment made in these countries in 2015 and 2017.
As for Romania, cohesion funds accounted for 44.9% of the total investment in the same period of time. By investment share made from European money, Romania ranks 9th in the EU 27.
Important to mention: most of the former communist colleagues have used European cohesion funds better than Romania and only Estonia, the Czech Republic and Slovenia have (first two only marginally) lower European money shares in the impact on investments.
An important key to reading the ranking based on European statistics:
although in Romania's case, the percentage itself may seem spectacular, it must be placed within the context: the same European data show that domestic investment is at historic lows (3.6% of GDP) – that is, we financed with 44% of European money out of a very small investment volume.
This means that a ranking of attracted amounts, not of percentages, would place Romania much lower.
An additional argument: In the previous multiannual financial year, the total amount of disengaged European funds amounts to EUR 4.4 billion. Of this amount, according to the Commission's data, Romania represents EUR 1.64 billion, that is over one-third of the funds disengaged. Almost half (over EUR 700 million) were cohesion funds, transport and environmental projects not submitted, or not completed.
Unbeatable Polish recipe
At the opposite end, Poland, which makes the most of European funds with a simple solution: all national investment projects are written and approved by Warsaw by applying an assessment grid identical to European Commission's financing rules.
This way, it is very easy for Poland to apply and receive approval for European funding if its own budgetary flows do not allow it to start or complete an investment project.
How much cohesion funds represented, between 2015-2017, as a share of total national investment, in the chart below:
Mergeți în homepage ›
---
Publicat la data de 24.2.2020
---
Lăsați un comentariu