de Adrian N Ionescu , 24.2.2020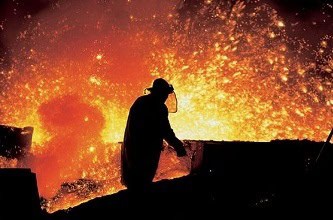 GFG Alliance has committed to invest one billion euros to upgrade Galati steel plant in order to reduce emissions and increase production. Another EUR 1 billion will be spent mainly on units in the Czech Republic and operations in other European countries.
Production from Galati is expected to go up to four million tonnes per year, while in Ostrava (Czech Republic) production increase could exceed 50%, according to Neil Barrell, global operations director at GFG, quoted by Reuters.
GFG has not released updated data but reported that production capacity in Galati is of 3.6 million tonnes per year and in Ostrava three million tonnes. Reuters sources say both steel plants operate below their capacity.
GFG Alliance is a global group of companies active in the energy, mining, metallurgical, engineering, logistics and financial services sectors. GFG is controlled by Indian billionaire Sanjeev Gupta and has bought Galati unit from ArcelorMittal through Liberty House Group.
Part of the cash promised by trade magnate Sanjeev Gupta will be used for installing electric furnaces, which can reduce emissions by about 60%.
However, GFG Director Neil Barrell ensured that even though electrically powered systems are more flexible and require less than half of the workforce compared to classic ones on coal, the later will not be stopped, at least in the short term.
"In the short term, the two (types of) installations will operate in tandem, so jobs are not threatened and we will not have to start negotiations in this regard," said Neil Barrell, global operations director with GFG.
Need to show confidence in your own business
The investment promised by GFG is meant to be a proof of confidence in an industry that is struggling with the excess supply issues and for which solutions are not expected too soon, especially given the effects of China's coronavirus epidemic on the global economy.
At the same time, investment in reducing pollutant emissions could reduce related costs over time. On the other hand, the advantage of electric furnaces is that they can be switched off or started faster, depending on market conditions.
GFG has rapidly expanded its business from metal trading, through billion dollars acquisitions worldwide, and in Europe, in Italy, Belgium, Luxembourg and Northern Macedonia, as well as Romania and the Czech Republic.
GFG business accounts for USD 15 billion in 30 countries around the world, has its headquarters in London and decision centres in Dubai, Hong Kong, Singapore, Sydney, Paris and New York.
The conglomerate comprises Liberty House, Wyelands – the banking and financial branch and real estate division Jahama Estates.
Mergeți în homepage ›
---
Publicat la data de 24.2.2020
---
Lăsați un comentariu